Which is your favorite background?
Beach and sand? Cityscape?
A walk through mountains and trees?
Or some adventurous rocky location?
Since we shoot in an external location, the choice of this is fundamental.
Which one is perfect for you?
Let's think of the place you would like most to be
immortalized and I will take you there!
After the location, comes the mood/concept and the style!
What kind of shoot do you like to do?
Dreamy, romantic, funny?
Everything depends on the idea you have already in mind but I could build a concept that could work for you, also!
I am a creative storyteller photographer, so this is my specialty! Don't miss the opportunity to have something unique and special!
What to wear
The outfit you choose can totally change the
feeling of your photos.
Pick your best outfit
match your outfit to the location and season.
Take a moment to think
about your style.
If you will be outside with a lot of green around you, pick
colours that will help you stand out from the background.
Warm earthy tones work well.
Pattern can also play a very important part, use a mixture
of solid colours and small patterns that compliment each
other to give your photos a professionally styled look.
Number one thing
I want you to remember?
Being comfortable is EVERYTHING.
You should look and feel like yourself, first and foremost.
Be comfy. Please!
The idea is to authentically capture you wherever you are.
Think through your clothing choices logically based
on location, vibe, and comfort level.
Bring multiple outfit
Gather up 2 or 3 outfits that you feel amazing in and we can play
around with different combinations on the day.
I'm not trying to photocopy trends in all their boring hues,
I'm looking for the you-est you.
Bring things that help you express yourself, I want you
to grace my lens with your true, full personality!
Providing options helps me to make sure your threads compliment
the environment – keeping the focus on you, where it should be!
Lead with personality
I want your shoot to be different from everyone else's.
I want it to be you.
Incorporate
textures & movement
Pick fabrics that move and flow with you.
Ones that add a cosy texture, or get picked up by the wind,
filter the late afternoon sun, and glow in the morning light.
Natural fibers like linen, cotton, or wool are amazing.
Avoid stiff-seeming garments with collars as they
look a bit too formal and often get tucked
in weird spots and need adjusting.
Colour Scheming
Coordinate the colours in terms of tones!
Aim for neutrals or softer tones, earthy tones, and metallics.
These colours compliment the outdoor environment almost
anywhere you go and look damn fine as a printed,
framed photograph.
Primary colours are incredibly striking, but can sometimes have
the effect of detracting from the main subject (which is you).
So for example, instead of electric blue, go for something closer
to sky blue. Instead of bright orange, opt for ochre or apricot.
Neutral tones

Warm earthy tones

Cool blue tones


The best is
to is complements
each others
A rule of thumb here is to choose to either complement
your natural environment or contrast it.
For families it's best to keep your colour scheme limited to four colours.
You can choose one person to wear a feature colour and have
everyone else's outfits complement that.
In order for the aesthetics of your photograph to really sing,
you want to find complementary outfits that showcase a variety
of colors, textures, accessories, patterns, and tones.
Complement the other people in the photograph
as well as your surroundings.
Complementary colors
These colours, the ones that look incredible together,
are called complementary colours.
Complementary colours sit across from one another
on the colour wheel (i.e. blue and orange,
red and green, yellow and purple).
The colour wheel comes in handy when making good colour
decisions (aka planning what to wear):
it is a great reference point when trying to figure out what
colours look a bit weird together and what colours are
a match made in heaven.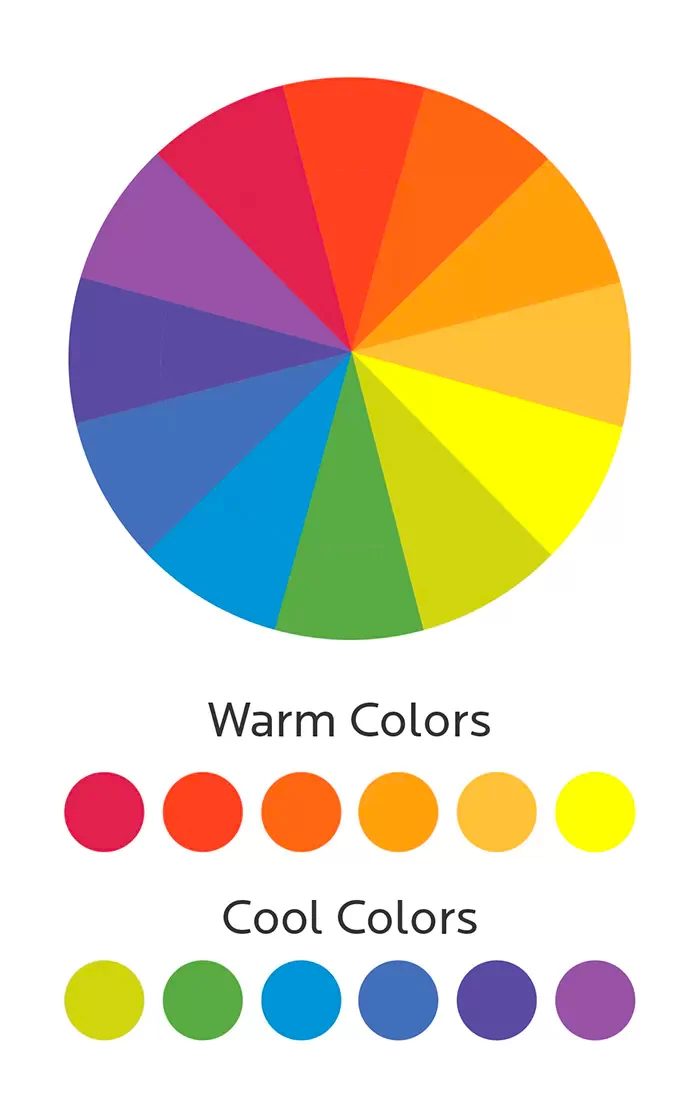 Analogous colors
It's not all about contrast. We're all built so differently
and respond to colour combinations i different way.
For those less taken by the 'pop,' analogous
colours could be the way to go.
Analogous colours are next to each other on the colour
wheel, and can be quite soothing to the eye.
Think of the jungle and all of the lush variations of green,
or the ocean and the infinite hues of blue.
Be careful with pattern and prints
Avoid large bold patterns as they often dominate the photograph and detract attention.
Usually, subtle smaller patterns work best. Flannels or a light floral print are great when they complement the location.
But less is definitely more with this one, try to limit yourself to one pattern at a time. Matching patterns is a tricky task, and it's super difficult to do well.
If you're not quite sure what category your patterned clothes fall into, shoot me an email or send me a text and I'll be happy to weigh in.
The fine art
of accessorising
Hats, sunglasses, socks, and jackets are a great
way to jazz up your accessory game.
Throw some fun extras into your bag but
avoid large distracting pieces.
If you couldn't tell by now, I'm interested in
shooting you (not your clothes or your bling).
Watches are a bit of a weird one, especially in couple sessions.
The big fat circle face of a watch is particularly apparent
when people are holding each other's faces and bringing
them in for some sugar.
Best to leave the watch at home unless its sentimental.
With the planning done now
we are ready to shoot
I will do my best to capture the beauty of your moment
and you will have fun!